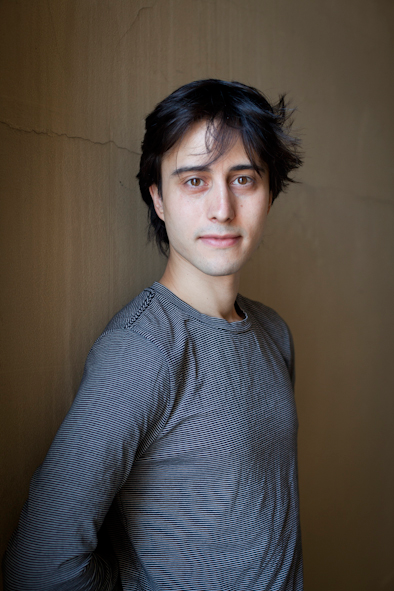 Artistic Director: Mehdi Duman
After studying theatre at Richmond Drama School in London, in 2005, and at l'ecole Serge Martin in Geneva from 2005 to 2008. Mehdi Duman worked with James Thierree and his company www.compagnieduhanneton.com on his fourth creation, the show Raoul as a dancer and puppeteer. Aquiring experience and enriching his stage craft with James Thierree while on a world tour with Raoul from 2009 to 2014. In 2014 Mehdi founded the company Divisar, which is based in Geneva. The first show i-Petrolus, inspired from his experience working with James Thierrée and Victoria Chaplin, he set out on the construction of set and costumes to create a complet show of his own imaginative take on the worlds complex relationship with petrol. In 2017, 2018 and 2020, Mehdi created the show's, Memory2Motion, Memoria and IMAGO in Geneva a memory trilogy.
Since 2010 Mehdi has also worked with other companies in Geneva. Alternating between theatre and dance. Street theatre with two companies based in Geneva, Physical Theatre Company Zanco www.zanco.ch three shows in 2010, 2017 and the lead role in their 2018 show "Borges Variations" and the Company Helice in 2012. He has worked as an actor, in French speaking productions with the theatre Tumulte based in Neuchatel, Swiss, in 2013 and 2018, and the Cie Arquidam Geneva, in December 2018.
As a dancer he has worked with the company Dance Habile, based in Geneva, who work alongside handicapped artists, in which he participated in the creation "Dionysus". Mehdi collaborates regularly with Melissa Cascarino (Geneva) and her company www.velvetblues.ch in the shows "Floyd" 2015, "Le Temps Nu" 2016 and the creation, "Petrol" for May 2019 in Geneva at the theatre du Galpon www.galpon.ch
He is also a film actor with several short film credits to his name. You can find some of his film work on this website www.tomatopictures.ch
Mehdi has also written and directed 3 short movies for his company in 2017 and 2018 and February 2020.

Mehdi DUMAN'S Full length showreel 2020: